PopImpressKA Journal and Baroness Olga Papkovitch Present PopImpressKa Art Couture Fashion Show Benefit Relief Effort for PUERTO RICO
http://gallery.peekapose.com/2018/01/popimpresska-journal-puertorico/
POPIMPRESSKA JOURNAL AND BARONESS OLGA PAPKOVITCH PRESENT POPIMPRESSKA ART COUTURE FASHION SHOW BENEFIT RELIEF EFFORT FOR PUERTO RICO
By: Dira Ve of PEEKAPOSE Productions
The devastation of Hurricane Maria has caused catastrophic damages to the lives of Puerto Rico. Month's later, significant support is still much needed. Events such as PopImpressKA Art Couture Fashion Show a benefit relief effort for Puerto Rico is an excellent platform to bring awareness and aid to Puerto Rico and their residents.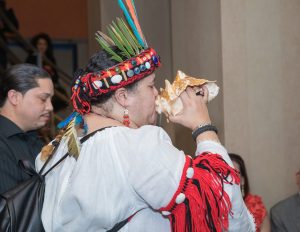 PopimpresKA was held at The Manhattan Art and Antiques Center on January 25, 2018. Surrounded by luxurious antiquities dignitaries, royalty, and hundreds of supporters all came to together for the benefit of Puerto Rico. The event started off with the seven direction prayers to bless and watch the daily activities. Then Olga Papkovitch, a baroness, international fashion designers, and humanitarian presented her clothing line. When her designs hit the runway smiles and wows were heard among the crowds. Her collection was filled with vibrant colors, and kaleidoscope patterns, animals, and floral motifs. "My line is very elegant and has an incredible feeling of comfort and sophistication… a collection of my own paintings are put together in various collages in a form of a quilt in my garments…imagine a little black dress by Chanel with the splash of Van Gogh colorful palette of Impressionism", Olga stated.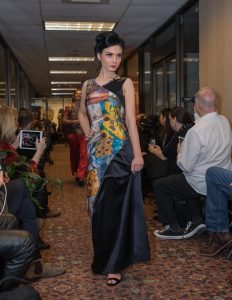 The best moment for Olga was dancing with Prince Mario Max Schaumburg-Lippe on her final runway walk towards the media. "I actually realized then we had a great show for a great cause" she exclaimed.
I also had the pleasure of speaking to Dee Smalling the founder of Puerto Rico Love Disaster Online Support Team. When I asked Dee to describe the importance of having events like PopimpressKA, she said: "Events such as these are important to promote awareness of the issues affecting the island of Puerto Rico and its American Citizens. We need to keep the issues and needs of Puerto Rico in focus because there is still so much to be done". Dee continues to say that events can educate, entertain, and promote common goals and support people who desperately need our help.
This fashionista loves fashion but when art and fashion comes together in a harmonious way all for a worthy cause that will benefit magnitudes, I'm honored and blessed to support it.
Xoxo:-)
If you would like to support Puerto Rico relief efforts
Contact: Chairman Jose A. Lopez
J.A.L Community Visions Inc. 501(C), 3 not for profit
2462 Devoe Terrace Bronx NY, 10468
(Tel) 646-548-4079
If you would like to purchase Olga Papkovitch, PopImpressKA Brand please visit:
https://popimpresskajournal.org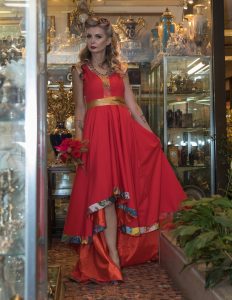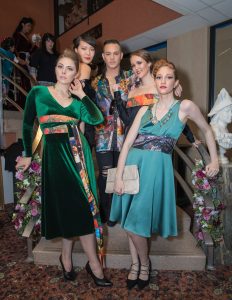 Photo Credit: Juan Carlos Guevara of PEEKAPOSE Productions
https://www.youtube.com/peekaposeproductions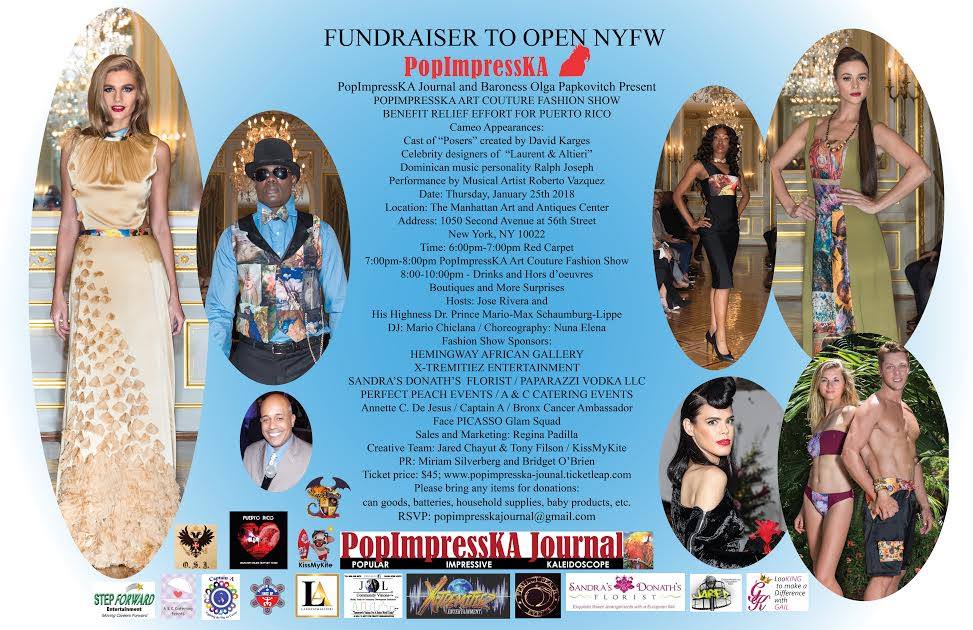 Cameo Appearances: Cast of "Posers" created by David Karges Celebrity designers of "Laurent & Altieri" Dominican music personality Ralph Joseph special appearance by Tyrin Lindsey ; Richard Francis Wieczkowski ; Robert R Blume of Step Forward Entertainment; Performance by Musical Artist Roberto Vazquez and Kea Chan.
Special thanks to celebrity child model: Sophia M. Rodriguez, Midori Amae, Miss Black Virginia USA 2017,  and Kiss The Monkeys.
Sponsors: Rockefeller Vodka The Manhattan Art and Antiques Center Fashion Show Sponsors: HEMINGWAY AFRICAN GALLERY X-TREMITIEZ ENTERTAINMENT Jeffrey Picasso Lindsey and Face PICASSO Glam Squad SANDRA'S DONATH'S FLORIST / PAPARAZZI VODKA LLC A & C CATERING EVENTS Annette C. De Jesus / Captain A / Bronx Cancer Ambassador /PANAME Restaurant
Creative Team: Jared Chayut & Tony Filson / KissMyKite PR: Miriam Silverberg and Bridget O'Brien Hosts: Jose Rivera and His Highness Dr. Prince Mario-Max Schaumburg-Lippe DJ: Mario Chiclana / Choreography: Nuna Elena/ Stylist/Helene Filson